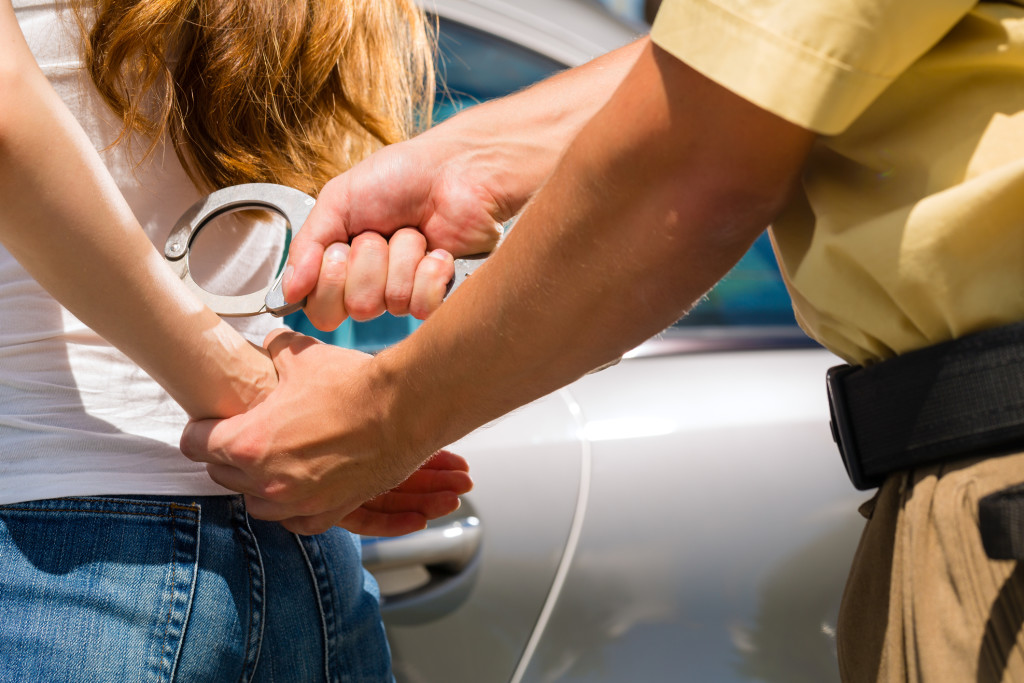 Criminal Defense – You Need the Right Lawyer!
When you've been charged with a crime, your freedom is at risk! Felonies, misdemeanors, DUI (driving under the influence), drug charges, weapons charges, burglaries, robberies, thefts, computer crimes, assault and battery, domestic violence and other crimes are serious offenses. You need a criminal defense lawyer who will stand up for your rights and defend you to the fullest extent. Your defense attorney should have experience, wisdom, and determination.
Known for aggressive and skillful legal representation, the law firm of Spivack Law, P.A. has earned the trust and respect of clients and colleagues. Serving clients in Lakeland, Polk County, and throughout Central Florida, Spivack Law, P.A. gets results.
DUI and CRIMINAL TRAFFIC OFFENSES
Did you know that if you are convicted of DUI, that charge stays on your record forever (a conviction for DUI can never be sealed or expunged)? Did you know that, upon being arrested for DUI and either having an unlawful blood/breath alcohol level or refusing to take a blood/breath alcohol level test, aside and apart from the criminal case the Department of Highway Safety and Motor Vehicles will start a procedure to suspend your license, and you only have 10 days to request a hearing to contest that suspension? Did you know that DUI and Driving on a Suspended License are not only criminal offenses punishable by jail time, but that if you have the necessary number of prior offenses you could go to state prison? And maybe most importantly, do you know how to fight to protect your rights if you're accused of DUI or criminal traffic offenses? We know the answers to your questions, we know how to protect your rights, we know how to help you if you're confronting these charges. Scott K. Spivack has been fighting for his clients' rights on these cases for some 25 years.
The analysis of any DUI or criminal traffic case must include both the facts of that case as well as the applicable law. For example, these charges usually come about as a result of a stop of an automobile by law enforcement. In cases such as those, careful analysis of the facts and law may indicate that the police violated the accused's constitutional rights (under both the U.S. Constitution and the Florida Constitution). Perhaps the officer had no legal reason to stop the vehicle. Once the police conducted the stop, did they follow the proper procedures in conducting "field sobriety exercises?" What about the blood or breath alcohol testing - was it conducted properly or might there be defenses to the sometimes clearly absurd results produced? Might it be appropriate to file a Motion to Suppress Evidence seeking a ruling by the court throwing out some or all of the evidence? Hiring an experienced criminal defense attorney at the earliest possible stage after the initial arrest will maximize your chances of obtaining a favorable result in cases such as these. And remember, you only have 10 days to request a hearing to contest the DHSMV suspension that otherwise will suspend your license, even if you are later found to be not guilty of DUI.
Scott K. Spivack of Spivack Law has been successfully representing people on DUI and criminal traffic charges for over 25 years. Formerly President of the Polk County Criminal Defense Lawyers Association, and formerly felony division chief at the Office of the Public Defender in Polk County, Scott K. Spivack has been zealously protecting his clients' rights for over a quarter of a century. Mr. Spivack believes that proactive representation in these and other types of criminal cases maximizes the chances of obtaining a successful result for the client. Mr. Spivack knows how to build defenses to these types of charges that both work at trial and can otherwise lead to the successful resolution of the case.
Call or email Spivack Law today for your free consultation, and learn more of what we can do for you.