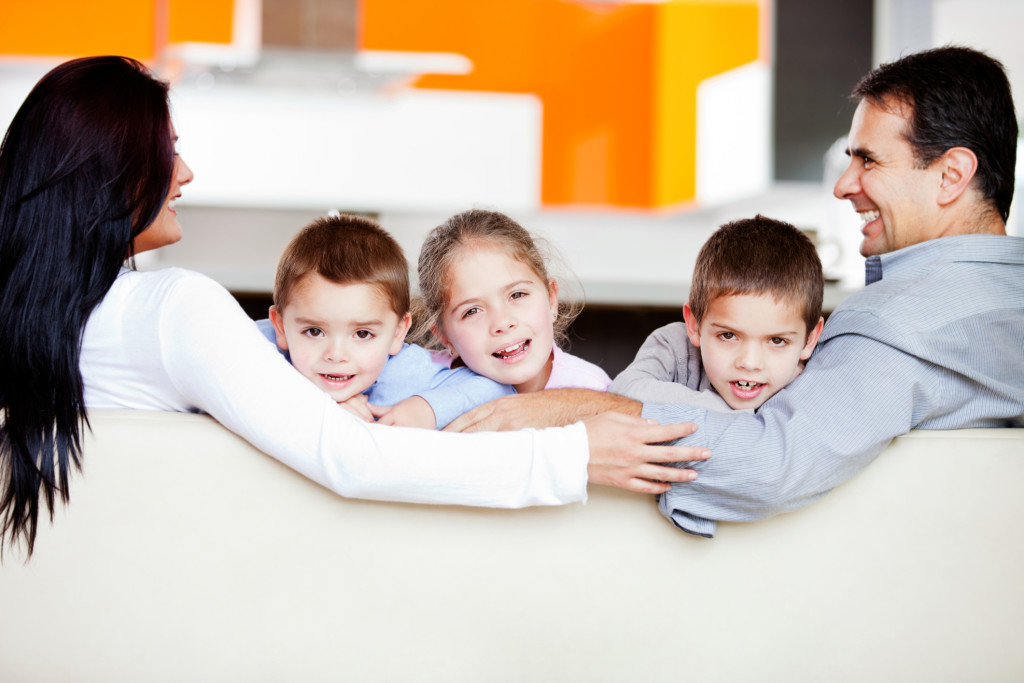 Family Law – You Need The Right Attorney On Your Side!
Family law matters, such as divorce, child custody & support, visitation, and paternity call for a dedicated and knowledgeable attorney who can handle the case with respect, discretion and thoroughness. These cases are legally complex and emotionally charged, affecting many people on different levels.
Just as every family is unique, every family legal matter is unique. We at Spivack Law, P.A. understand the intricate nature of family law, and work hard to provide caring and compassionate representation while fully protecting the interests of their clients. With Spivack Law, P.A. on your side, you'll know you have an attorney who has your best interest in mind.
DIVORCE – THE DISSOLUTION OF MARRIAGE
Spivack Law understands the emotional impact of divorce. We also understand that the results we obtain for each client will have a major impact in how that client can proceed with their life after their divorce. We work carefully with our clients to ensure that from the start of our representation we know their goals and objectives. From the beginning, we make sure that every client understands the divorce process, gets their questions answered and are always kept well-informed about the progress of their case. In this sensitive area of the law, we pride ourselves in zealously protecting our clients' rights, and in handling their cases with respect, discretion and thoroughness.
Divorce, also know as "Dissolution of Marriage," can be simple, or it can require resolving many different issues that can make the case much more complex. Are there children involved? Were assets acquired before or after the marriage? When were debts incurred? Is it appropriate to seek alimony (spousal support)? Was there a pre-nuptial agreement? Is a business involved? What effect will the divorce have on my retirement accounts? Did infidelity or abuse occur? At Spivack Law, we make certain that we speak with our clients about these and many other issues, as they all can have a bearing on how a case gets resolved. Most importantly, we have the knowledge and experience to successfully deal with any issues that may arise in a divorce.
When the marriage involves children, Florida law requires that the Court enter an Order called a "Parenting Plan." While the Parenting Plan must decide a number of issues involving the children, one of the most important matters that must be decided is now called "timesharing" (what used to be called custody and visitation). Quite simply, timesharing determines when the children are to be with each parent. Also, the amount of timesharing that a parent is awarded can have an affect on the child support that the parent is ordered to receive or pay. Many different things can affect the timesharing awarded by the Court to a parent. At Spivack Law, with over 25 years of experience, we know what makes the difference to judges, and we work intensively with each client to develop the best case for the timesharing that that parent wants.
In most divorce cases, there are property ("assets") and debts that must be divided between the 2 parties. This is called Equitable Distribution of Assets and Debts. The first questions that must be answered are: which assets are "marital assets" and which debts are "marital debts." As a general rule, marital assets are assets that were acquired by 1 or both of the parties during the marriage, and marital debts are liabilities that were incurred by either of the parties during the marriage. It may not matter who bought the assets or whose name it is titled in, or in which party's name the debt was incurred under. What will happen to the home? How will retirement accounts be dealt with? What will happen to the family business? Who will be responsible for the mortgage? The knowledge and experience that Spivack Law brings to each client's case allows us to obtain the best results possible for our clients.
The last major issue in divorce cases can be alimony (spousal support). When is it appropriate to request alimony, what types of alimony should be requested, and how is a case for alimony proven? How can a request for alimony from the other spouse best be defended against? What is the importance of the length of the marriage, or the standard of living during the marriage? Divorce clients of Spivack Law P.A. can rest assured that their lawyer has successfully litigated and tried many cases involving alimony and is extremely familiar with this complex area of divorce law. Whether a case for alimony needs to be made or defended against, a divorce client's best weapon is the knowledge and experience of Spivack Law.
Call or email Spivack Law today to set up your initial consultation. We can help you. Let us tell you how we can help.